FRESH EGO KID
Solomon Ogwang
We teamed up with 20-year-old pro bike athlete Solomon Ogwang for the Fresh Ego Kid Drop 2 shoot. Delve into his insights on UK bike life, fashion trends, and his Fresh Ego Kid connection.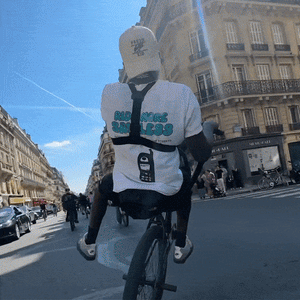 Q: Why the love for Fresh Ego Kid?
A: Fresh Ego Kid's got that special sauce – designs, style – it's unique. My pick from their new collection? Gotta be that beige distressed mesh trucker with a white Fresh Ego Kid logo. I'm not big on colours, but that one's got me hooked.
Funny story, my first Fresh Ego Kid hat? I got it at Lids. Wasn't even planning on it, but once I saw it, I was sold. Been rocking it non-stop since then.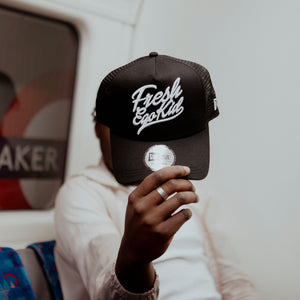 Q: What's the UK bike life and its community mean to you?
A: It's all about that culture and vibe. Regardless of where we're from or our diverse ages and backgrounds, we connect, ride, joke, and relish the thrill of biking together – no matter if you're a male or a female.
Q: Is fashion gaining ground in the UK Bikelife scene?
A: Absolutely, day by day. Brands are reaching out to us riders, showcasing their gear. Whether it's hats, shoes, or clothes, the scene's stepping up its style game.